OPL Partners – the M&A consultants for special interest and trade media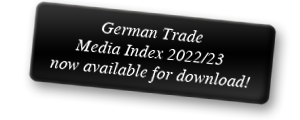 Buying and selling companies, parts of companies, product portfolios and individual products is a matter of trust. We advise you professionally, discreetly, exclusively and independently. We're not an "M&A boutique" that active in many industries, we focus exclusively on special interest media companies, mainly in Germany, Austria and Switzerland. We know the markets, the companies and the decision-makers in this sector and can quickly provide the necessary information and contacts. We promise you: we won't always be easy to deal with, but we will be relentlessly honest. We won't paint a cloud cuckoo land for you at the beginning that we cannot deliver in the end, we'd rather make things a bit uncomfortable but realistic right away. Strictest discretion and professionalism in handling all M&A processes is a matter of course.
Succession plans
Owners of SME special interest media companies without suitable successors in the family or management often find it difficult to part with their life's work, want to "leave it in good hands", find it difficult to "let go", and worry about the future of their employees and their brand. Most business owners sell their company only once in a lifetime; OPL Partners can help you avoid making mistakes in the process. We analyse your situation objectively from an outside perspective, draw up a realistic valuation for your company, develop options for action, sensible succession arrangements and sales strategies together with you. Then we accompany and coach you through the entire sales process from searching for and approaching suitable buyers to negotiations, due diligence, the purchase agreement and closing.
Portfolio adjustments
Special interest media companies' portfolios grow over years and decades, sometimes strategically planned, sometimes opportunistically. Not all products, product portfolios, company parts and companies still fit into the current corporate strategy or situation. Some are no longer part of the core business and only tie up management and financial resources, some will soon reach the end of their life cycle, and some only generate low or no contribution margins. We help you analyse your portfolio from an outside perspective and identify candidates to sell. We show you options, prepare realistic valuations, identify potential buyers, prepare sales documents and discreetly make the initial contact. On request, we can accompany you throughout the entire sales process.
Acquisitions
We support strategic investors from the special interest sector in developing a sound acquisition strategy, identifying attractive acquisition targets according to your specifications and establishing discreet contacts at decision-maker level. We also help institutional investors who want to diversify their investment portfolio into the attractive special interest media markets to identify and address suitable targets. On request, we will then accompany the investors throughout the entire purchase process up to closing, if necessary up to post-merger integration.
Or just talk
And if you're looking for a discreet, non-binding chat with an expert about what your options are, what price your company might achieve on the market, or where and how you can find interesting acquisition targets for your company, how a sale or acquisition process might work, what your future role might be after a sale, what the opportunities are and what the risks are … we are happy to be at your service with professional, discreet advice.